Ergotronix Work Positioning Machinery
Ergotronix Work Positioning Machinery

"It's not heavy, it's just awkward."
Manufacturing and assembly jobs often require that products be maneuvered into positions during the production process. Oftentimes this presents an ergonomic challenge for the employee. It is especially difficult to find a solution that increases productivity, time efficiency, and employee safety. Ergotronix addresses these exact problems with our line of work positioning machines. These machines are engineered for a variety of manufacturing needs, no matter if your products weigh 15 or 15,000 pounds, you can be sure that you will find a machine that suits the needs of your company.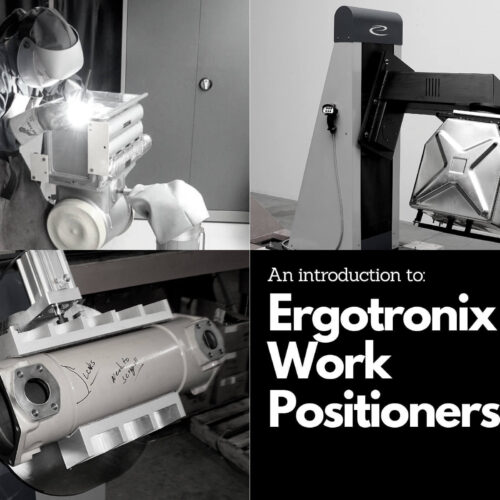 ERGO MASTER
The Ergo Master offers solutions to almost any shop floor's ergonomic challenges. This manual rotary positioner easily adjusts for your projects with full 360-degree rotation, up to 90 degrees of tilt, and variable height adjustments for sit-down or stand-up operations. With models that support up to 300 pounds, you can be sure that employees won't have to strain themselves to accomplish their work. The Ergo Master is an intelligent solution, no matter the work fixture, object shape, or application.
ERGO CHIEF
The Ergo Chief offers a motorized solution to some of your shop floor's toughest ergonomic problems. A precision electronic control system allows you to finely control any project up to 400 pounds. The Ergo Chief provides full 360-degree rotation of your project while simultaneously providing up to 90 degrees of tilt so no matter what angle needs to be achieved, you can accomplish it with the Ergo Chief. This machine can be equipped to meet your ergonomic needs, whether you need ground rotary or mobile options, the Ergo Chief can be an answer for you.
ERGO FORCE
The Ergo Force is the big brother of the Ergo Chief. With a workload capacity of 600 pounds, the Ergo Force can tackle some of your larger projects. This machine features 360 degrees of rotation and tilt at variable heights. The Ergo Force also features an L-Shaped mechanical arm which gives you the ability to turn your product completely upside down, a feature exclusive to the Ergo Force and Control. The Ergo Force comes in models featuring a two or three-axis set-up, depending on your needs, so you can be sure that the Ergo Force will be a more than adequate solution for your company's ergonomic challenges.
ERGO CONTROL
The Ergo Control is a programmable work positioner that allows you freedom and security like no other machine in the Ergo line of work positioners. The programmable nature of the Ergo Control enables you to automate and optimize procedures within your manufacturing process. You can teach the machine when and how it needs to move for your projects to be completed most safely and efficiently as possible. The "teach" programming allows for an incredibly quick learning curve, short production set-up, and swift payback. This multi-axis welding positioner features unlimited turn and tilt angle positioning, enabling easy access to any work surface without strain. With a workload capacity of up to 17,600 pounds, the Ergo Control will provide solutions for some of the most stubborn ergonomic issues.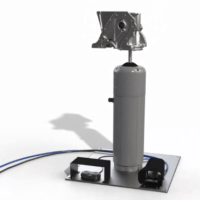 [popup_trigger id="2288″ tag="a"]Ergo Master PDF[/popup_trigger]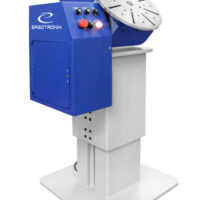 [popup_trigger id="2290″ tag="a"]Ergo Chief PDF[/popup_trigger]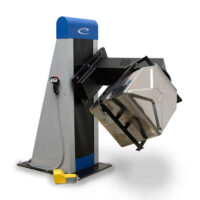 [popup_trigger id="2292″ tag="a"]Ergo Force PDF[/popup_trigger]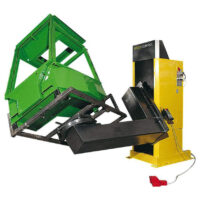 [popup_trigger id="2295″ tag="a"]Ergo Control PDF[/popup_trigger]