CNC Tool Caddy
CNC Tool Caddy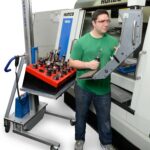 Loading or replacing tools into CNC machines is a common ergonomic challenge.
It takes a lot of repetitive lifting, turning and twisting to move each tool from its tool storage shelf into each tool holder.
The compact lift and transporter Ergo Tranz equipped with a tool tray will aid in this task. The Ergo Tranz will effortlessly move the tool tray from the storage area into the correct position at machine area and lift the tools up to appropriate loading height.
This CNC tool caddy solution eliminates operator body strain with added benefits of safety and time saving.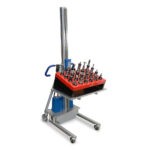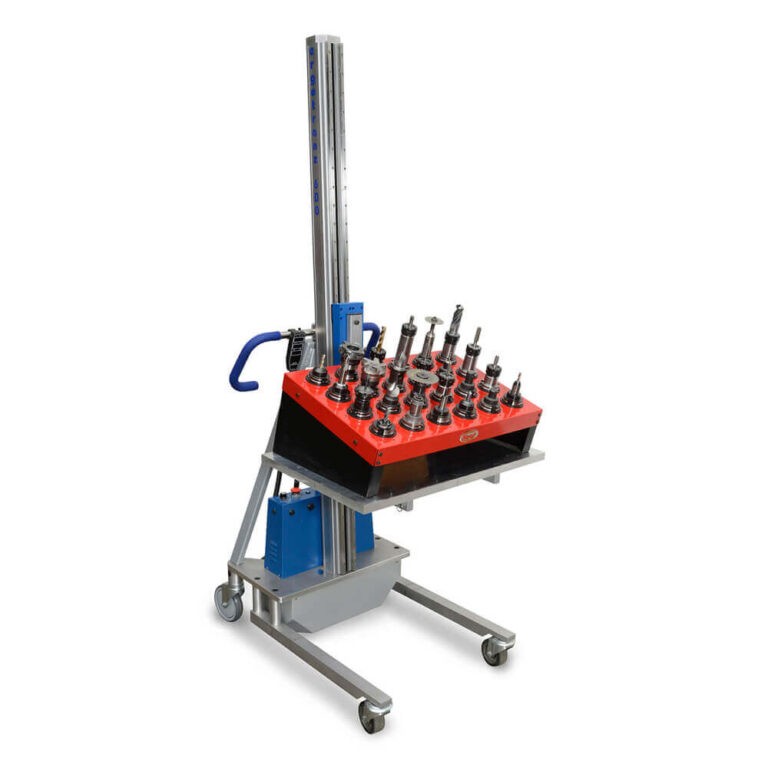 To request a quote or request further product information simply fill out the form below.