Safety For Ergonomics' Sake
Safety For Ergonomics' Sake

As a safety engineer or SHE Manager (HSE Manager), you and I both know that safety is a major concern in the workplace. The leading causes of injury in manufacturing account for $1.77 billion dollars in overexertion involving outside sources, $1.13 billion dollars on falls on the same level, and $0.85 billion on people being struck by an object or equipment.
We know that risk factors include repetition, contact stress, force, static load, vibration, and awkward postures to name a few. Did you know worker's compensation will average $39,424 dollars, and serious non-fatal injuries cost $147 million a week in the manufacturing industry? Who covers the cost of these injuries? Five percent is covered by the state and local government, 11% by the federal government, 13% by private health insurance, 21% by workers compensation and an astonishing 50% out of pocket.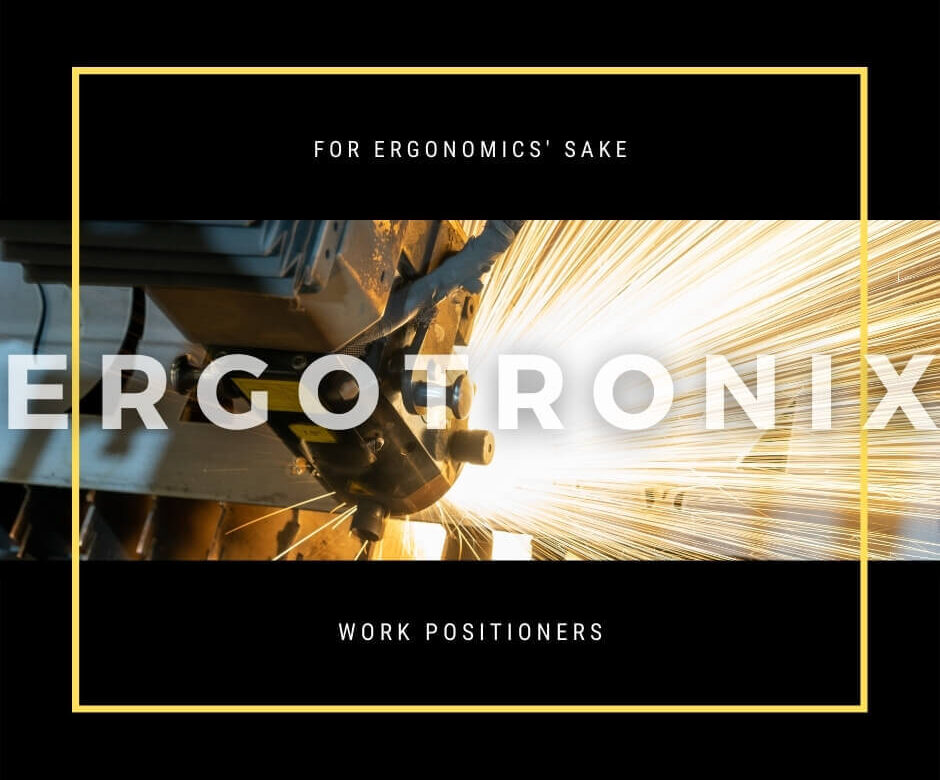 Ergonomic Work Positioners Increase Workplace Safety
Time for a quick study. This study was funded by a global manufacturing company that purchased our work positioners, as part of a much larger consulting project. The manufacturing company installed the Ergo Chief work positioner to eliminate a physically demanding step of an assembly job. The following study compared several factors before and after the device was installed. Results for this step of the job include:
Assembly time: 73% less,
Product damage/rework: 100% less (eliminated)
Strain on back: 100% less (eliminated)
Strain on shoulder: 95% less.
We have built all our work positioners to be able to handle the heavy, and sometimes awkward load so that your employees are far less likely to be injured. How do ergonomic machines change the workplace? We build our equipment around the worker so that our technology enhances their ability to work efficiently and effectively with a minimal risk of injury improving the safety of engineering. SHE Managers and HSE Managers rejoice!
Safety Engineering at Its Finest
Because we believe that one size doesn't fit all we have expertly designed our work positioners to work for you. You will find that our work positioners can rotate 360°, the height and tilt of the position can be adjusted, they contain repetitive safe holding locks in any desired work position, and they have adjustable friction positioning transitions. Each work task is different, so we have a variety of work positioners that can suit your needs. Our products are made in the USA so we can regulate the standard and quality of all our machines, if you haven't noticed we believe you can't be too careful.
What continues to set us apart is that we don't just sell parts or multiple versions of the same machine, but we actually have a variety of products and can make customizations to fit the specifications of your needs.
Ergotronix is a company that believes in being responsive, proactive, and most importantly intentional. We care about creating solutions for you that are preventative so you can rest assured knowing you have competent solutions at your fingertips.