Conveyor Rollers: The Ergo Roll
Conveyor Rollers: The Ergo Roll

In the industry of manufacturing, moving product through a defined flow process is a constant task in the modern factory setting. Conveyor rollers have been an industry standard approach for this task. Bi-directional rollers, ball-transfer rollers or skate wheels are typical transfer elements used for these applications. Each of these products presents limitations. Meet the Ergo Roll, a dynamic and innovative new approach to traditional roller conveyors.
The Ergo Roll is a multi-directional conveyor roller made from a high quality, resilient polyacetal plastic material. As such, it offers self-lubricating rotation with a non-marring contact surface and use even in wet applications. It's open construction allows for particles, and other application debris, to gravitate through the roller structure, without causing lock-up of the multi-directional roller function. This innovative design ensures that products will be transported, transferred or sorted with ease. No matter what type of product needs transfer, the Ergo Roll conveyor roller is ready for the task.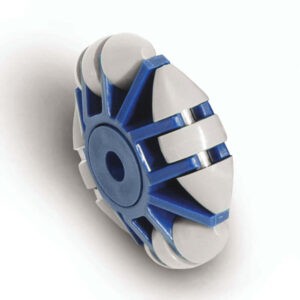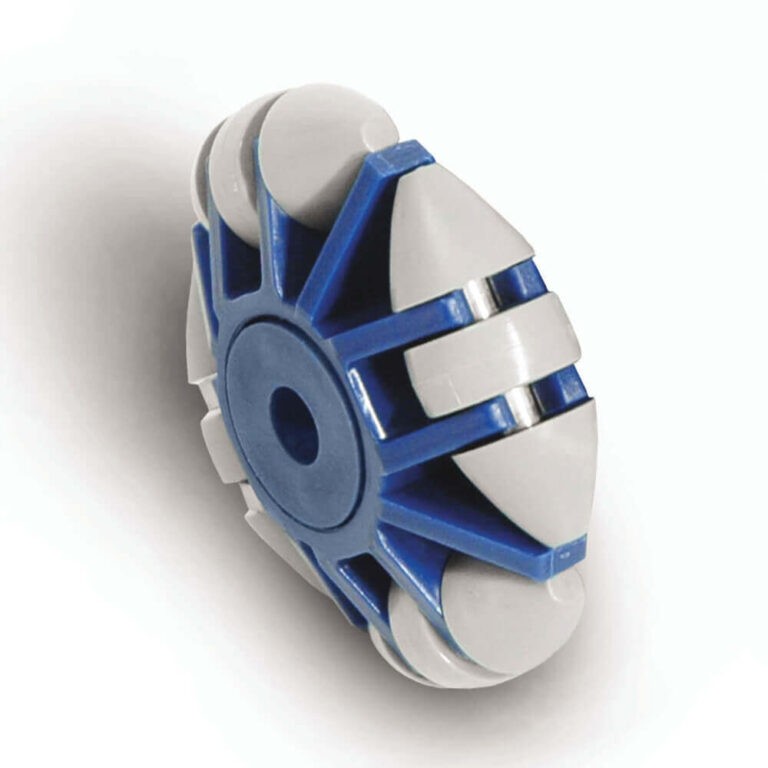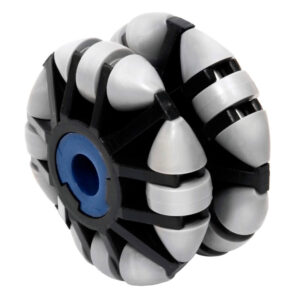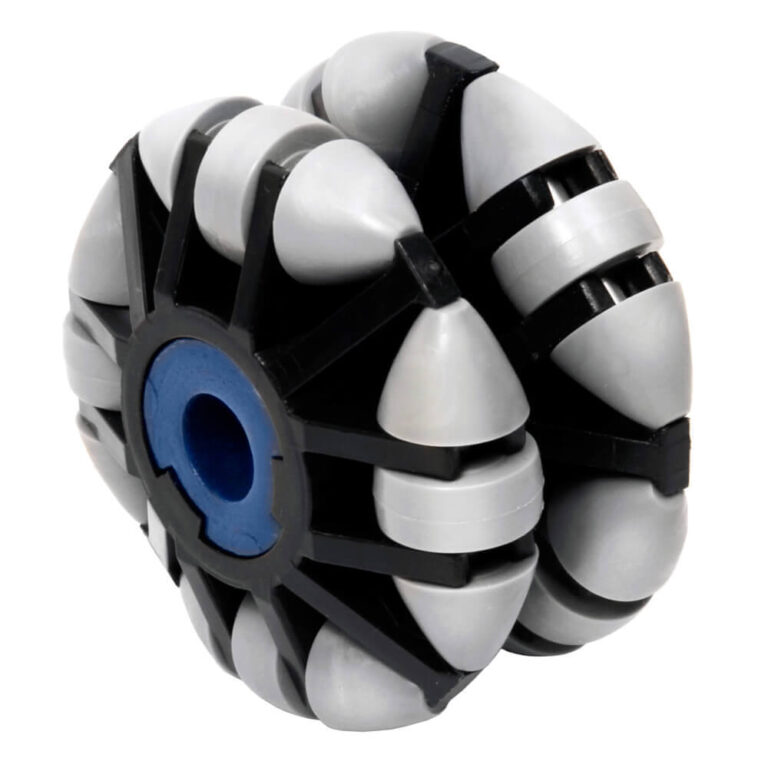 The Ergo Roll's unique omni-directional design enables products to be manipulated in any direction with minimal effort. The large circumference of the omni surface offers low product indentation making it suitable also for painted or finished transfer applications.
The Ergo Roll is available in a variety of load capacities and axle sizes making it a "lego" type systems with building blocks that also allows for retrofit of existing old style conveyor roller systems where multi-directional turn or transfer points may be desired.
The Ergo Roll has been designed with durability in mind, to keep the manufacturing process running for years. This device doesn't require regular maintenance, lubrication, or special tools for assembly. The Ergo Roll is a simple solution to implement is any area where turns or manual transfer is required.
The Ergo Roll is also a cost-effective solution to reduce strain and risk of injury on workers, while improving the flow efficiency in the modern work place.